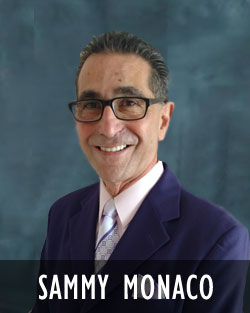 It wasn't long before our newly packaged group was heard by Denny Randell and Charlie Calello, songwriter and music arranger, respectively, for The Four Seasons. They took the group into the recording studios of Columbia Records and Metro Media Entertainment, with Stephen Crane Village, their childhood home, as the group's new name. Those sessions produced 5 records, one of which, "Hey Summer", hit the Billboard Magazine charts at #40 with a red bulletin the first week of its release. (The song can be heard on YouTube, along with the other songs)
I attended Jersey City State College as a Music Education major on the double bass, earning a Master of Arts as well as a MA Degree in Urban Education. Some of my most memorable experiences were playing double bass for various symphony orchestras in the Essex/Union County areas, and electric bass in the "pit" for many high school musical theatre revivals. Some of the well-known performers I have accompanied on the bass are the original Duprees, Shirley Alston Reeves of the Shirelles, The Coasters, and The Toys. I also toured with Bobby Valli and Jersey Dreams. The show was a tribute to The Jersey Boys. One of the highlights in my life was when I was a "roadie" for Frankie Valli and The Four Seasons. During that exciting time, traveling all over the country as well as to England and Canada, I learned so much about what it takes to be a professional entertainer just by watching and listening to "my boys" on and off stage. The responsibilities are enormous, and the demands on the performers are never-ending. It is the true professional who lives up to the high standards required of the performer.
Also in my Performing Arts portfolio is my work as an actor, performing with The Actors Project NYC, as well as a screenplay writer. Working with my partner, Joe Stefanelli, 2nd tenor with the Savoys and Stephen Crane Village, we wrote a feature length script titled, "The Corner Boys", which is the story of the group's beginnings on the corner to their almost making it big as recording stars.
In closing, I want to say that I've been a fan of The Cameos for a long time now. Their blend of singers and musicians is 2nd to none. I also admire The Cameos for their solid work ethic, their respect for their fans, and their reverence for the music which they love to perform. As I mentioned earlier with regard to living up to the demands and responsibilities of the performer, the Cameos consistently maintain that high standard so necessary to be considered professionals, which they most certainly are. Last but certainly not least, I want to give a special shout-out to my dear friend John Basilone for making it possible for me to be a part of this exciting, dynamic show group.